Howard Aubuchon at Art@536
The Arts
— By
forart
on May 12, 2006 at 10:16 am
In his first one-man show, the Howard Aubuchon brings his New York pedigree and a number of stories in tow to Scranton. Aubuchon's current exhibition at Art@536 showcases his "modernist" sensibilities in a number of small works on paper. With all of his works being titled "Abstract Composition" it becomes obvious that the paintings are about painting. Aubuchon's own take on this tradition focuses on exactly what he sets out to do, that is make paintings.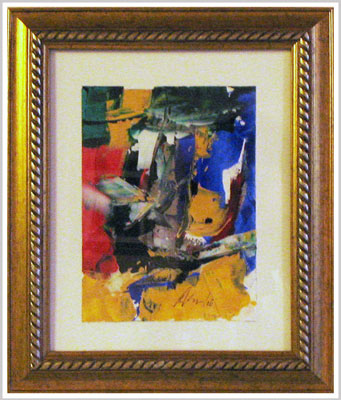 Small in scale, the works are large in their scope and rehearse the cannon of the Abstract Expressionist painters that came out of New York. Much like the artists he champions, Aubuchon's works gives credence to "the moment". Unfortunately, the energy is controlled and somewhat bounded in the small format. Their size is certainly critical, but the question with this type of work is always, "What would it look like if it were bigger?"
While they are more apt to be called drawings because of their immediacy, the work is sincere in its approach. The familiarity with the mark making becomes readily obvious after viewing two or three of Aubuchon's work. By focusing on composition and using hues "right out of the tube" his works succeed in generating a very formal sensibility of color and movement. Flat, confident swatches of pigment layer themselves on top of each other in his work to describe abstract space. Rehearsing these movements and layers of colors throughout the series of twenty paintings would normally lead you to believe Aubuchon is searching for something. Condensing the selecton of works would ease this appreciation, instead the senses tend to be dulled by the repetition of marks that at times approximate a fully realized piece of art. Perhaps it is the search for some serendipitous moment that never comes. In the end what is being sought isn't really important to Aubuchon. The key is knowing that he knows you're looking.
Art@536 is located at 536 Lackawanna Ave.
Trackbacks
Leave a Trackback