Shahoney's work on display at Test Pattern
The Arts
— By
nmilner
on May 5, 2006 at 8:00 am
The process has changed, but for local artist John Shahoney, the attitude and approach to art have remained constant since he began painting around five years old. Shahoney traces it all back to pictures of Voltron and the Transformers.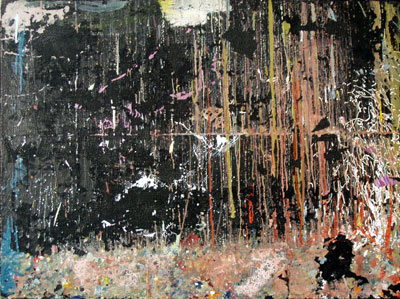 As he pursued art in college, Shahoney said, "I cycled through various modern and contemporary issues and interests — Art Povera, and Minimalism." But he sees the impulse as always, essentially, the same. "I believe I've always made paintings."
"How you make a painting, is what its about," said Shahoney. "The painting is what it is; then that changes and you're moving again somewhere else."
Shahoney graduated from Marywood University in 2000 with a fine arts degree and earned his masters from Parsons School of Design in 2003. Currently he is a part-time painting and drawing instructor at Marywood University.

On Friday, May 5, an exhibit of Shahoney's work will open at the Test Pattern gallery, 334 Adams Ave., Scranton. The exhibit will feature large-scale abstract/nonobjective paintings on canvas created as part of the "Flex" development. "This is work made from a very involved process of lifting and layering paint. They become quite heavy," he said. "The color is toned down and controlled, with an attempt to get the most understanding out of colors' equal middle values and they are spiked by the hues' chromatic intensities." The paintings are "fresh out of the studio."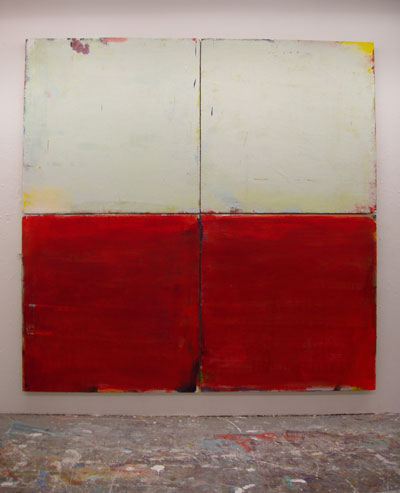 According to Shahoney the Test Pattern gallery represents a wonderful development for both local artists and art-lovers. "The Test Pattern group has a great opportunity to support the local art scene. They are a good group of bright people," he said. "They have a gallery; they have an audience. So they have everything but the work."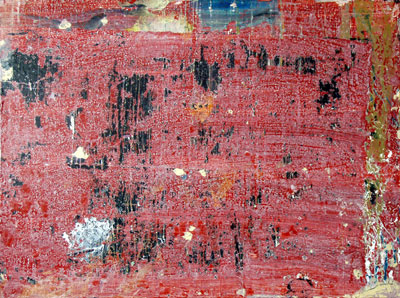 "The public wins by a few individual's informed perspectives. And artists win by exposure, or at least getting the paintings out of the studio on neutral grounds."
Trackbacks
Leave a Trackback