This Thanksgiving Dr. Wingenstein is thankful for…
Dining & Entertainment
— By
forart
on November 27, 2006 at 9:51 am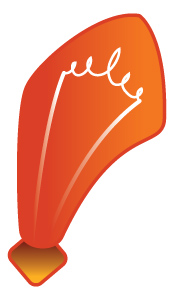 The Dr. is in, hold all my calls. I know the reviews have been few and far between, but rest assurred the doctor is going to make a true effort to get more reviews out there for the wing eating public. I apologize and will work hard to satisfy the wing needs of the internet public. I am fresh from a wing conference held in Buffalo where the Dr. of Winganomics has been carefully learning new wing methods brought from ancient monks living high in the Himalayas. Those of us who don't evolve, die. This wing reviewer will not go the way of the dinosaur, Starter jacket, or Chumbawumba. Today I give to you the review on:
Andy Gavin's
1392 N Washington Ave,
Scranton, PA 18509
(570) 346-8864
I have to admit that this reviewer may have a clash of interests, because after a long day of working in the wing mines, Andy Gavin's is the good doctor's watering hole of choice. Rest assurred that this review is independent and free of any bias. As we enter the establishment the bar atmosphere is welcoming and pleasant. There are plenty of tables to sit at and usually enough bar room as well. Dining with the family is not discouraged but be warned, waiting until after 7pm will run the risk of a smokey atmosphere. While not a problem most of the time, on occasion the later hours of dinning will resemble the smokiness of eating inside George Burns' lungs.
I sat down ordered a draft beer and 15 wings hot. The wings themselves come with a fair helping of blue cheese, celery, and carrots. After about 15 to 20 minutes I was treated to a basket style presentation of smoking wings. The wings themselves were crispy (some waitresses will ask about the crispy factor when ordering), and were saucy enough to leave a mess on your face but not sloppy to the point of 50 napkins. The sauce itself was not watery as it had good wing-sticking power. The wing size varied but for the most part were larger than your average wing. I recieved about an equal portion of the drumstick wing and the actual wing, which suited this doctor just fine. Upon biting into one I knew immediately I was in for a feast. The wings were crisp to a point that the meat would easily come off the bone. The meat was moist and tender but mixed very well with the wing sauce. A complimentary basket was the receptacle for my graveyard of wing bones. The veggies included were fresh, wet and a perfect distraction every 4 wings or so. Upon finishing I felt full enough to consider these items more of a meal than an appetizer. The bill was fair but in no way overpriced, ranging around the $5.00 to $6.00 range for a normal helping of wings. My compliments to "Wayne the chef" as the Gavin's recipe has had great success, handed down from chef to chef. Just a reminder that Tuesday and Thursday are their wing nights and although I have never tried them I hear if you want an even hotter wing they will be more than happy to cater to your needs. Be warned though, they take such discussion as an act war and will bring the battle to your tastebuds and will spare no prisoners.
It should be noted that they have other wings as well. Honey mustard (my personal favorite), garlic (a close second), ranch, and bbq are all available for order as well. All menu items are available for take-out. The menu listing of wing hotness are mild, medium, hot, x-tra hot, and like i mentioned before; ask for something more if you think you can handle it. I have a feeling if you do throw down the gauntlet you will only be adding to your drink bill afterwards. A fine local establishment with great employees and excellent food.
-Dr. Wingenstein
PHD @ HSBC University (HOT SAUCE BLUE CHEESE UNIVERSITY)
*'s out of 5
Wings- **** (4 stars)
Blue Cheese- Above average (chunky, not watery, chilled)
Trackbacks
Leave a Trackback