Catching Up With Rob Cee
The Arts
— By
Rob Cee
on September 18, 2007 at 1:15 pm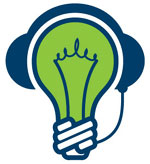 Who doesn't like a quickie or two… or three? A few short words about three CD's from the last few months:
Bon Jovi– Lost Highway (Island)
Suddenly, I'm ashamed of liking Bon Jovi again. The reason? The highly unremarkable Lost Highway. Jon Bon, Richie & Co. seem to be phoning this one in. Many of the songs are harmless slices of American cheese, but what really burns my bacon is "We Got It Goin' On", which finds Jovi teaming up with Big & Friggin' Rich (Say it ain't so, Tico!). If the concept alone doesn't have you looking for the lav, consider the following lyrical snippet: "We'll be bangin' and sangin' just like The Rolling Stones…" For the first time ever, I hope that Mick & Keith get their law-ya's out and sue somebody.
RATING (1-10): 3
Queens Of The Stone Age– Era Vulgaris (Interscope)
Josh Homme looks like a date rapist, but he understands the power of the groove. Era Vulgaris provides the usual Queens cocktail of fuzzed guitars, fuzzier lyrics, and lilting melodies with a twist of danceability (though sometimes the danceability lacks… for example, "Sick, Sick, Sick" is stiff, stiff, stiff). The acid test for the uninitiated may be "Misfit Love", which rides a sleazy tribal groove for well over five minutes with nary a change. If you're still up for the down stroke after that, Vulgaris has plenty more to offer. If it ain't your bag, you'll know to never leave your drink unattended around Homme again.
RATING (1-10): 6
Dean & Britta– Back Numbers (Zoe)
Lee Hazlewood & Nancy Sinatra, Serge Gainsbourg & Jane Birkin, Dean Wareham & Britta Phillips… so continues the long tradition of nattily-dressed-but-not-so-handsome men playing way above the rim with their duet partners. Back Numbers is swanky retro-pop for fans of the aforementioned beauty/beast tandems as well as the softer side of Nick Cave. It's almost good enough to make you forget that Luna (and Galaxie 500, come to think of it) died to give birth to this romantica. Shag on, young lovers… shag on.
RATING (1-10): 7.5
Trackbacks
Leave a Trackback