Dr. Wingenstein – Mickey Gannon's
Dining & Entertainment
— By
nmilner
on December 11, 2007 at 9:14 pm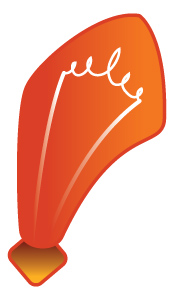 After a long hiatus the "The Doctor of Winganomics" is back baby! It's been one whole year since my last posting. Exiled to my fortress of wing solitude, the good doctor honed his craft of tasting delicacies that only the most finely tuned mouth could handle. Suffering from a severe case of burn out, the good doctor could not keep up with the rigorous tour schedule that comes with wing sampling at this high of a level. Sure the fame, fortune, and women that come with this kind of a high profile lifestyle is enticing, but your body does pay a price. The dark underbelly of the wing reviewing lifestyle is a dangerous one. Performance enhancing wing eating drugs, hospital strength Maalox and Pepto, and a sub par wellness policy are just a few of many pitfalls one must contend with. Many reviewers have succumbed to these "demons" and have never made the journey back to redemption. So many other great pioneers in the business have failed to make the comeback I am attempting. So I sat, waiting and planning my mighty return to the wing eating community. I talked with wing experts from around the world getting opinion after opinion if a comeback was even possible. While waiting for clearance I trained, ate my vitamins, said my prayers and waited for the perfect moment to make my epic return. Cue the pyro, hit my music and raise those supportive homemade signs. Armageddon is upon us, because today I give you my review of:
Mickey Gannon's
1925 Sanderson Ave
Scranton, PA 18509
(570) 343-6234

Nestled right next to the Plot section of Scranton Mickey Gannon's is a mental image come alive of what a corner bar should look like. The bar is separated into 2 sections. When you walk in you are placed into the bar section. Comfortable chairs and side tables are there welcoming you to sit. Televisions at many angles are available to watch almost any game that is on. The other section is more of a sit down section but is in no way a restaurant setting. There are kind waitresses that come and give you your food and refill a pitcher but it is in a very laid back atmosphere. Dart boards and a jukebox with excellent choices await the patrons as well.
I sat down and ordered 15 medium wings with blue cheese and celery. After about 15-20 minutes I was presented basket style. The wings were the prefect mixture of a saucy but crispy wing. The aroma from these items filled my nostrils and let my mouth know it was in for a treat. One bite into these was all I needed to realize these wings were in a level all of their own. The sauce is a unique sauce that actually tastes like a hint of honey. It is a flavor that must be tasted to properly experience. The wing size was that of an average wing and that was just fine to this reviewer. The blue cheese was cold, ample, and chunky. It was a perfect addition to the wings. The wings themselves were warm, well cooked, and utterly wonderful. Total bill for an order of wings will run you about 6.00-7.00. It is this reviewer's opinion that Mickey Gannon's wings are by far one of the top wings in all of Scranton, if not the best. They do have a wing night and it is highly recommended. Call ahead for nights.
Just a word of caution, Gannon's does not usually open until at least 7p.m. which can make an early dinner difficult. It is also closed on certain days that are not to be expected from a normal bar (at last check it was Sunday and Monday). Please call to make sure they are open. They also advertise smoking in the bar section only, but as the night wears on that rule is simply ignored. Other than those three things Mickey Gannon's should be included in everyone's wing eating experience.
-Dr. Wingenstein
PHD @ HSBC University (HOT SAUCE BLUE CHEESE UNIVERSITY)
*'s out of 5
Wings- ***** (five out of five stars)
Blue Cheese- compliments wings very well. Cold, thick, and chunky
Tags: Gannon's, Scranton, wings
Trackbacks
Leave a Trackback