Going Underground with Rob Cee- December 2007
Featured
— By
Rob Cee
on December 19, 2007 at 4:54 pm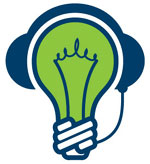 Sometimes you have to dig a little deeper to find the interesting stuff… and sometimes it ends up not being interesting at all. Some smaller releases from the last few months in a nutshell:
Maritime- Heresy & The Hotel Choir (Flameshovel)
Top- notch American power pop out of the Cheap Trick/Guided By Voices school and somewhat reminiscent of Philly's late, great Bigger Lovers. Davey von Bohlen's voice brings to mind GBV's Robert Pollard and Wayne Coyne of The Flaming Lips. When The Promise Ring broke up a few years ago, it was already cause for some smiles… but in light of it having spawned Maritime, I say let the good times roll.
RATING (1-10): 7.5
Cass McCombs- Dropping The Writ (Domino)
Cass McCombs' previous album (2005's Prefection) was a tasty mope-rock cocktail with considerable first wave charm- even snagging the #7 slot on this critic's prestigious "9 You Need" list that year. In the two years since, Cass has jumped to the more prestigious Domino label (the folks who brought you The Arctic Monkeys and Clinic), but forgot to bring the moody, misty hooks that used to effortlessly seep out of his music. His limp-wristed, faux-Brit accent is still there, but this time is more annoying than alluring. The whole affair ends up sounding like a less grandiose Coldplay. Dropping The Writ? More like Dropping The Ball.
RATING (1-10): 4
Silver Seas- High Society (Cheap Lullaby)
Very listenable, mostly melancholy, Beatle-esque pop from these Tennesseeans. Singer/songwriter/guitarist Daniel Tashian (a solo artist on Elektra a long time ago) and piano player Jason Lehring are the focal points. Highlights include the ultra-bouncy opener "The Country Life", the stately rainy day special "We'll Go Walking", and "Ms. November", which sounds remarkably like it was produced by Jeff Lynne of ELO (not usually a compliment, but there's a first time for everything). High Society: now it's more than just your favorite porn mag.
RATING (1-10): 7
Tags: Music, Rob Cee, Scranton, review
Trackbacks
Leave a Trackback