9 You Need: The Top 9 Albums Of 2007
Featured
— By
Rob Cee
on January 8, 2008 at 9:56 pm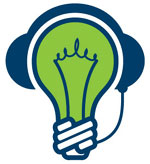 2007 seemed a subpar year for rock music and America in general, but in the words of Kiss, "everybody's got a reason to live" and the following 9 CD's (one reporter's opinion, as always) were as good a reason as any this year… save for the fact that death still blows. So, without further ado, entertaining us on the road from here to the great reality show in the sky:
9. Maritime- Heresy & The Hotel Choir (Flameshovel)
No matter how many overrated bands come along having obviously spent way too much time listening to Big Star's #1 Record, every year someone seems to emerge and prove that it takes more than G to D chord changes and a sweet voice to make good power pop. For one, energy is always a big bonus… and Maritime sported enough to make Heresy's melancholy-tinged tunes work. "Guns Of Navarone" comes chugging out of the gate and the record never loses its momentum 'til the living end. Focus on the catchy guitar lines, lite-rasp vocals, and pocket-perfect percussion and you'll forget how lame lead Maritimer Davey von Bohlen's old group (90's emo twerps The Promise Ring) was. Atta boy, Davey… atta boy.
8. Ryan Adams- Easy Tiger (Lost Highway)
The boy seems to be on a roll. Easy Tiger is Ryan Adams' third stellar album in the last three years (fourth if you count the two discs of Cold Roses separately). While the skies have been dark for much of the nation during George W. Part Deux, the Ry-guy has managed to make hay… and maybe even a little moonshine. Easy Tiger is another installment to bring a smile or pour a drink with. Is it rock? Is it country? How many licks does it take? Quell the questions and press play- you'll swear it's a warm, lazy summer night.
7. The Comas- Spells (Vagrant)
It took three years, but The Comas returned in 2007 and did not disappoint. Their previous album, Conductor, was on year's best lists for… like, all fifteen people who heard it back in 2004. These problems of poor sales and exposure were probably the motivation for Comastermind Andy Herod to take his business to the more punk/hipster scene-friendly Vagrant Records to cast Spells. Though not necessarily a revelation or even an improvement over Conductor, Spells enchants with churning Pavement power chords, new wave synth swirls, Billy Corgan melodies, and enough druggy/trippy moments to keep the self-medicators "Stoneded." Dude, I'm starting to feel it…
6. Feist- The Reminder (Cherrytree/Interscope)
A record that makes you feel 10% more sophisticated simply by listening to it. The Reminder sort of reminds me of French pop music, but without the most annoying aspect of French pop music: The French. Leslie Feist's second album is a subtle charmer- an equally good soundtrack for making an omelette or making bang-bang with your luvah. Gentle as Belle & Sebastian at times, her pipes are precious- equal parts Sinead O'Connor and Bjork. Fall in love with the snappy-as-all-get-out "I Feel It All", the gospel/electro-pop fusion of "Sealion", and the smoke-free lounge of "Brandy Alexander." Oh, and in the cha-ching! department, the lovely "1234" was used in an oft-played iPod commercial, too. Damn you, Bill Gates- you win again.
5. The Shins- Wincing The Night Away (Subpop)
The reigning princes of puss-rock© returned in fine form in '07. These Oregonians seem to suffer from some sort of mystery medical condition that renders them physically unable to produce a bad album- they're three-for-three now. While Wincing may not be their best (their debut, Oh Inverted World, remains mighty hard to beat), it delivers with tender vengeance what Shins kids crave- lilting Brian Wilson/British invasion melodies over retro guitars with keyboard washes and indie sense. The recipe works- now Chef Mercer & friends keep refining it, hoping to hit the next plateau. Order up.
4. Bruce Springsteen- Magic (Columbia)
The Boss is back. "Radio Nowhere" jumped over the airwaves like nothing else this year- Exhibit A of how a driving, urgent rock song will never sound hokey or anachronistic. Elsewhere on Magic, Bruce whipped up satisfying batches of every variety of Springsteen cream that we know and love- electric, acoustic, mature. The E-Street Band was aces as usual, especially on the instant Boss classic "Livin' In The Future" and the regretful rocker "Last To Die." It all added up to something magical- Bruce's best album since Born In The U.S.A. "Glory Days" are here again.
3. Sea Wolf- Leaves In The River (Dangerbird)
Attention, dudes: Listening to Sea Wolf isn't going to impress your buddies, but it can be our little secret. This is wussbag-ery that won't make you hate yourself for loving it (Morrissey, back off!). Akin to other top-notch softies like Iron & Wine and The Shins, Leaves In The River is a gentle winner with nary a stinker track to be found. Hipster chicks will dig it, too! "Black Dirt", "You're A Wolf", "Song For The Dead"… turn it on, leave it on, get your make-out on, and on and on….
2. The Arcade Fire- Neon Bible (Merge)
There is an air of solemnity and seriousness about the music of Montreal's The Arcade Fire, but maybe it just comes with the territory if you're Québécois. Neon Bible is dandy from cover to cover- like Roxy Music doing chamber pop (though sometimes it really just sounds a lot like Pulp). New details emerge for your pleasure on repeated listenings- the majestic horn swell during the finale of "Ocean Of Noise", the slow build of "Windowsill", the way that "The Well And The Lighthouse" starts to feel like a 50's ballad by its end. Possible separatist tendencies aside, The Fire have turned into a band that demands to be kept up with. I'm listening.
1. The White Stripes- Icky Thump (Warner Brothers)
It's getting to the point where if it is even rumored that Jack White is going to sneeze in a recording studio, we have to reserve a spot on this list for his nose-goop. Apparently, he can't make a bad sound. Elephant was the best album of 2003, Get Behind Me Satan took #4 on the 2005 "9 You Need", and even Jack's side project, The Raconteurs, was good enough for #6 on last year's list. So what did the coolest, palest, freakiest man in modern music do in 2007? He made a little Icky Thump with his partner Meg and snatched the crown again. The Thump was seven sorts of awesome with heavy, eccentric blues rock to spare. Less funky than Satan, but more visceral (read as "rocking") and with less finesse, it can't really stand as the definitive White Stripes simply because their output is so consistently stunning. Every album serves as run-off into a genius river running through this land, nourishing the fertile fields of those who know. We await your next move, Jack- we hear and obey.
Honorable mentions: Serj Tankian- Elect The Dead (Reprise), Dean & Britta- Back Numbers (Zoe), Paradise Lost- In Requiem (Century Media), Los Straitjackets- Rock En Espanol (Yep Roc)
Tags: Music, Rob Cee, Scranton, review
Trackbacks
Leave a Trackback