Catching Up With Rob Cee (Vol. 2)
Featured
— By
Rob Cee
on January 22, 2008 at 9:28 pm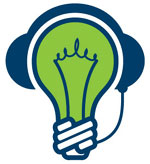 More quickies! Some records from the last few months that I neglected to put under the microscope:
VHS Or Beta- Bring On The Comets (Astralwerks)
Retro/dance-happy Tennesseans return with their third album and bring their A-game right out of the gate. Bring On The Comets has the throwback track listing on the back- six songs, space, six more songs (like record sides, dude!)- and it works as a dividing line between premium and pap. Condensed into a bite-size portion and featuring the towering, band-defining single "Can't Believe A Single Word", the first half of the album blazes by in a neon haze of Jolt Cola fun and dance floor sweat. Unfortunately, an 80's dance groove and a limp-wristed melody can only carry you so far, and too often after track six, Comets just doesn't deliver the magic… in one ear and out the other like the worst music of the Reagan decade. VHS, I've got two letters for you: E-P.
RATING (1-10): 6
Jeremy Fisher- Goodbye Blue Monday (Wind-Up)
Debut album from young Canuck minstrel suffers from an acute case of do-it-yourself-itis (Fisher and producer Hawksley Workman handled everything save for some background vocals). While this sort of self-reliance is a positive influence on Fisher's live performance (not to be missed- he exudes a Jonathan Richman-esque charm and charisma), it tends to weigh down Goodbye Blue Monday's innate effervescence. Just because you cop your vocal chops from 70's Paul Simon (the resemblance, at times, is uncanny) doesn't mean your record has to sound like it was recorded in 1974. Most of Monday's material (especially at the front end) is good enough to shine through the stagnant production, but next time Fisher should hook up with a crack backing band and leave the DIY to Prince and Bob Vila.
RATING (1-10): 6
Ryan Adams & The Cardinals- Follow The Lights (Lost Highway)
This stopgap EP/maxi-single from the ultra-prolific Adams is pleasant but unremarkable. Mostly, it was an excuse to get the dullsville title track on the street in time for its appearance in an episode of Smallville or something. Well, at least we get six other tracks out of the deal, including the ace "My Love For You Is Real." The rest of Follow The Lights resides in take-it-or-leave-it territory, including a reworking of Rock N Roll's "This Is It" (take!) and a cover of the Alice In Chains' gem "Down In A Hole" (leave!). Before we go declaring Adams' hot streak to be over, though, it should be remembered that the odds favor that he'll roll out a quality new full-length by Arbor Day. Keep sucking on Easy Tiger 'til then, kids.
RATING (1-10): 5.5
Tags: Music, Rob Cee, Scranton, review
Trackbacks
Leave a Trackback