Neil Young- Chrome Dreams II (Reprise)
Featured
— By
Rob Cee
on January 2, 2008 at 10:03 pm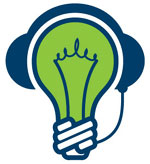 When it comes to ultra-prolific singer/songwriters (Ryan Adams, Robert Pollard, etc.), a frequent charge leveled by critics is that they need an editor- someone to help them determine which of their myriad songs should go on the album of the moment and what should be left behind. One man who seems to be exempt from this seldom-used-yet-somewhat-stinging criticism is Neil Young. For close to forty years, Weird Uncle Neil's been packratting tracks into his personal archive, teasing us with the concept of a mammoth multi-volume box set extravaganza to be entitled- imaginatively enough- Archives.
But once in a while (for example, most of the 1980's), even Neil needs an Ezra Pound to his T.S. Eliot… and as a longtime Neil fan with a working set of ears and a tasteful sense of… um, taste… I think I'm the man for the job. Hell, I'm not just "good", I'm better than Ezra! So, Neil, if you're reading… that is, if you've discovered the internet yet… keep me in mind for the quality control position. I am, after all, presently unemployed and the mighty ECR only allows me to post out of pity.
So, for my imagined first act as Super-Neil's personal J. Jonah Jameson, I set my red pen loose on his latest, Chrome Dreams II. First off, we scratch the opening "Beautiful Bluebird", a gone-country Harvest-The-Gold-Rush retread… the kind of stuff he hasn't been able to do semi-convincingly since Comes A Time back in '78. All you need is to add CSN background vocals to it and you could sell it to the now fifty-something peace/love/dope generation- "It's like Deja Vu all over again, maaaaan!" Save it for the "Send Steven Stills to Bellevue" benefit album or what-have-you.
Also, now found on the cutting room floor is "The Believer"… largely due to the fact that I believe I've listened to the CD fifteen times and can't recall anything about the song. Bor-ing… NEXT! Ah, "Dirty Old Man": Where a solid, tidal guitar riff goes to die as it crashes against the rocky shore of a boneheaded lyric about a boozy geezer's dirty life and times. It's quite possibly the biggest piece of crap that Neil has recorded since… well, "Piece Of Crap." What do we do with that one, Dave Coulier? "Cut-it-out!"
Neil's Chrome concludes with "The Way." Y'know, friends don't let friends use children's choirs on rock records, and it sounds like Neil Young could use a friend. Friend, show this song "the way" to the Archives. I never thought I'd say this, but Neil would have been better off covering the Fastball chestnut of the same name. "Everyone can see the road that they walk on is paved with gold…"
So, with those tasteful omissions, plus about ten minutes trimmed off the rather tedious "No Hidden Path", we're talking album here- six songs, roughly forty minutes… just like mom used to make. Hell, one of Neil's best records ever was a little seven song cycle from '69 called Everybody Knows This Is Nowhere, so don't go crying about the lack o'tracks. We'd have to juggle the sequence a bit as we don't want the back porch stomper "Boxcar" to open the record… wait, on second thought, let's keep it- the better to creep into the album groove with, my dear. Follow it up with the likeable Ragged Glory-ous "Spirit Road" and we're off and running. "Shining Light" is a great 50's-style ballad for Mrs. Young that recalls the beautiful "Wrecking Ball" from Freedom. Cut to four-and-a-half minutes, "No Hidden Path" won't offend and "Ever After" is a pleasant Harvest Moon flashback. Bring it on home with the epic "Ordinary People" which has a catchy horn refrain and an ultimately uplifting message in the lyrics- that "ordinary people… they're gonna bring the good things back."
Distilled down to it's essence, Chrome Dreams II could've been a seven, but as it stands it's got enough fat on its bones to weight it down to a fiver. It's a pity for Young coming off the triumph of Living With War, but I've got a feeling that this crazy Canuck will bounce back in no time at all. Chin up, Neil…. and if you're planning a Chrome Dreams III, drop me a line.
RATING (1-10): 5
Tags: Music, Neil Young, Rob Cee, Scranton, review
Trackbacks
Leave a Trackback