The Black Crowes- Warpaint (Silver Arrow)
Featured
— By
Rob Cee
on March 18, 2008 at 8:04 pm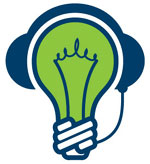 Let's begin with some obvious things about The Black Crowes:
1. They are led by brothers Chris and Rich Robinson- one is a loudmouthed beanpole, the other is cool as hell despite having chick hair.
2. They seem to be influenced exclusively by early 70's Rolling Stones and The Faces.
3. They really love the wacky tobaccy.
That being said, the Brothers Robinson are back with their first album in five years- Warpaint. All three of the above statements seem to still ring true. "Daughters Of The Revolution" comes charging out of the gate and stands as an instant Crowes classic- a real moneymaker-shaker of a track. And while nothing else on Warpaint packs the same kind of octane, the songs find other ways to impress. "Josephine" is cut from the "Wild Horses"/"Thorn In My Pride" cloth, carried by tasteful slide guitar and rolling piano. The lovely mandolin on "Locust Street" gives it an alt-country flavor, and "Wee Who See The Deep" is a grimy groover with a god-awful title. Not everything hits the mark, though. For example, "Wounded Bird" was probably supposed to sound like late period Beatles, but instead comes off sounding like a lame King's X track. The album closes with the wonderful "Whoa Mule", which shows us the flipside of The Faces comparison that has always dogged The Crowes. Instead of sounding like Rod Stewart's electric blooze, it sounds like one of the poignant, melancholy Ronnie Lane tunes that peppered The Faces catalog ("Ooh La La", "Debris", etc.) and offered counterpoint to simply having yourself a real good time.
You know, times change, nations go to war, and band members come and go (though drummer Steve Gorman has managed to hang on), but The Crowes manage to sound hopelessly stuck in 1972, er… '92 when they released their second and best album- The Southern Harmony And Musical Companion. The funny thing is that it somehow manages to make them sound timeless and render the Robinson brothers ageless due to the fact that their sound is as dated now as it was when Bush Sr. was president. But it's alright, brothers and sisters- put your Warpaint on and face the day.
RATING (1-10):8
Trackbacks
Leave a Trackback