Commissioners mark first 100 days
Events
— By
nmilner
on May 27, 2008 at 10:16 am
Lackawanna County Commissioners Corey O'Brien and Michael Washo will celebrate their first 100 days in office by taking part in a Scranton POWER! Outage on Thursday, May 29.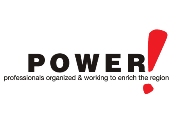 The Outage will be held at the Scranton Club, 404 North Washington Ave., Scranton, from 7-9 p.m. and will feature Commissioners O'Brien and Washo as guest speakers.
The event is free and open to the public and refreshments will be served.
Tags: Corey O'Brien, Electric City, Lackawanna County, Mike Washo, POWER!, Pennsylvania, Scranton, pa
Trackbacks
Leave a Trackback