Meet the Electric Theatre's Resident Company
The Arts
— By
nmilner
on June 30, 2008 at 10:49 am
Along with the announcement that the Northeast Theatre was changing its name to the Electric Theatre, it was also revealed that the Scranton theater group will establish a resident artistic company. In conjunction with the Electric Theatre, we will introduce you to the six members of that company in a series of upcoming posts.
Today, we introduce Mary Ethel Schmidt. Schmidt should be a familiar face to Scranton theater-goers having appeared in The Northeast Theatre's "Waiting for the Parade," "Lettice and Lovage," "Benefactors" and "Wenceslas Square."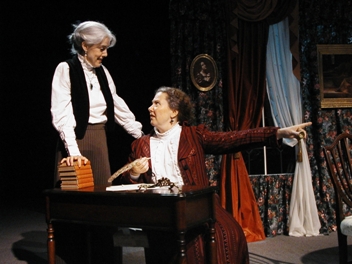 She got her start at the Mason Gross School of the Arts, Rutgers University, where she was the recipient of the Levin Scholarship for three years, before moving to New York City to study at the Classic Stage Company.
Schmidt was a founding member of the Metropolitan Playhouse in New York and worked at the Director's Company, where she received a Revson Fellowship to study directing and continue as Associate Artistic Director. Locally, her directing credits include "Over the River and Through the Woods," "Proof," "The Amazing Goldin" and "Time.Timing.Timeless."
Schmidt is also an accomplished playwright. Her plays, which have been performed in New York City, Seattle, and Kansas City, have won several national competitions; and in 2006, the world premiere of her play "Rapunzel's Song" was held at The Northeast Theatre. In the spring, she performed her one-act "The Gift" at the One Woman Standing Festival in New York City.
As co-producer with Page Clements of Highwire, a theatre company bringing professional productions and actor-led workshops to college students, she has directed and/or appeared in "Boston Marriage," Sophocles' "Elektra" and most recently Genet's "The Maids." She is a member of Actors Equity Association and The Society of Stage Directors and Choreographers.
Schmidt has directed in Sweden, acted in Lithuania and studied at the National Theatre in London but Scranton theater-lovers can catch her at the Electric Theatre when the season opens on September 20.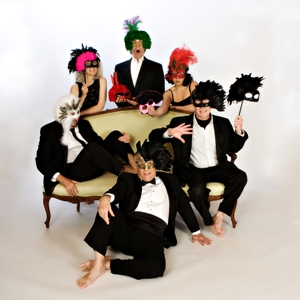 It's not just Electric City Renaissance celebrating the launch of the Electric Theatre; Scranton Mayor Chris Doherty and his wife, Donna, are helping to organize a party for the Electric Theatre with music, food, fun, and dancing on Saturday, July 19, 6 p.m. at 326 Spruce Street, Second Floor, Downtown Scranton. The event, called Sparks & Feathers, is described as A Midsummer Masquerade because attendees are required to dress in black and white and will receive an elaborate mask covered with sequins and feathers at the door. There's still time to pick up your tickets. Tickets will be available until July 9 by calling 570-558-1515 or visiting electrictheatre.org.
Tags: Electric City, Pennsylvania, Scranton, electric theatre, pa
Trackbacks
Leave a Trackback