Getting set for the Scranhattan Festival
Featured
— By
nmilner
on June 20, 2008 at 11:53 am
As you're making plans for your Fourth of July weekend keep in mind the first of its kind Scranhattan Festival of the arts scheduled for Saturday, July 5, and Sunday, July 6, in downtown Scranton on the 300 Block of Spruce Street.
The Scranhattan Festival is arranged and organized by The Antenna Art and Literary Magazine and will feature a variety of artists from a variety of disciplines including visual art, theater, dance, film and music. Theater performances will be ticketed events and include acts by Conor McGuigan, Richard Grunn, Heather Stuart, and more. There will also be a juried art show featuring over 20 regional visual artists.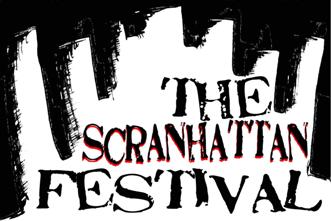 The festival begins at 2 p.m. on July 5 with performances scheduled throughout the day and the final event beginning at 9 p.m. At street level, visitors can enjoy free art displays, dance performances, live poetry, puppet shows and buskers. Local rock favorites The Sw!ms will close the party outside on Saturday but throughout the event musical acts Brenda Fernandes, Charles Havira, The Orner Brothers and more.
Festivities will resume on Sunday, July 6, at 2 p.m. with the inaugural Scranhattan Film Festival set to begin at 7 p.m. inside the Hotel Jermyn featuring a Q&A with local movie producer John Kilker.
For theatre tickets call 570-558-1515 anytime. For specific information and times visit www.scranhattanfest.com.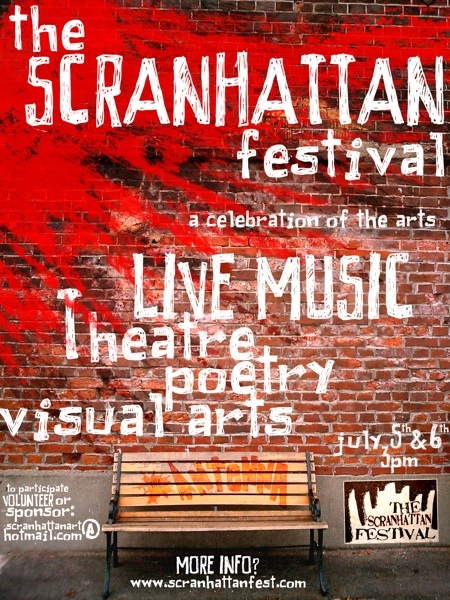 Tags: Antenna, Pennsylvania, Scranhattan, Scranton, pa
Trackbacks
Leave a Trackback