Get listed in the Chamber's Dining Guide
Dining & Entertainment
— By
nmilner
on July 8, 2008 at 10:37 am
The Greater Scranton Chamber of Commerce keeps the area's most comprehensive listing of downtown dining and entertainment with its annual Dining Guide.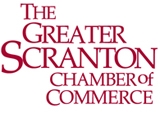 The Guide features the full range of Scranton restaurants – from fine dining to pizza and wings – with something to suit any taste – from Asian and French to Greek, Italian and Mexican. The Guide also includes recreational opportunities like tennis, golf and resorts.
Now is your chance to get listed in the 2009 guide. Listings are free for Chamber members with the opportunity to further spotlight your business through paid display ads. If interested, just fill out the Chamber's online form.  Deadline for submissions is August 29, 2008.

The Guide is expected to be downloaded over 15,000 times in the coming year.
Tags: Electric City, Pennsylvania, Scranton, chamber of commerce, dining guide, pa
Trackbacks
Leave a Trackback