Meet the Electric Theatre's David Zarko
The Arts
— By
nmilner
on July 18, 2008 at 10:55 am
We continue our series introducing Northeastern Pennsylvania theater-goers to the new resident artistic company of Scranton's Electric Theatre (formerly The Northeast Theatre) today with a profile of David Zarko.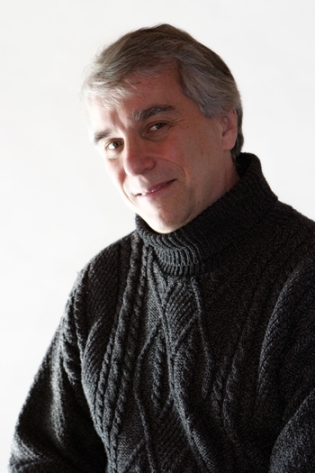 Zarko, also the producing artistic director for the Electric Theatre, is a native of Sunnyvale, California, and graduated the University of Arizona in Tucson. He lived and worked in New York City from 1985 to 2002 and is the founding artistic director of The Metropolitan Playhouse of New York. He also founded, owned and managed Caffe Domenica from 1981-1985 in Santa Cruz, California, where he lived for 12 years.
One of the leaders of Northeastern Pennsylvania's theatre community, Zarko's resume includes serving as associate faculty at The American Academy of Dramatic Arts; artistic director of The Theatre of Man and The Fabulous Theatre Company in San Francisco; adjunct faculty in theatre at Long Island University C.W. Post Campus, and SUNY Old Westbury; and membership in The Society of Stage Directors and Choreographers and The Dramatists Guild.
He became producing artistic director of the Northeast Theatre in September 2001. His over 125 directing credits include projects ranging from "Greater Tuna" to "Doubt, a Parable." As a playwright, his most recent productions are his translation of Goldoni's "Servant of Two Masters" in California and Idaho, and his adaptation of "The Woman," originally by William C. DeMille, in New York City.
Tomorrow night, Zarko, Mayor Chris Doherty and all of Scranton will celebrate the launch of the Electric Theatre at Sparks & Feathers: A Midsummer Masquerade beginning at 6 p.m. at 326 Spruce Street, Second Floor, Downtown Scranton. The deadline has passed to purchase tickets, but for everyone who has picked up tickets, it's sure to be an outstanding party.
This is part of a series on the members of the resident artistic company of the Electric Theatre. Previous installments include: Mary Ethel Schmidt, Heather Stuart and Richard Grunn.
Tags: Electric City, Pennsylvania, Scranton, david zarko, electric theatre, pa, sparks feathers
Trackbacks
Leave a Trackback