Meet the Electric Theatre's Heather Stuart
The Arts
— By
nmilner
on July 3, 2008 at 8:44 am
Today we continue introducing Northeastern Pennsylvania theater-goers to the new resident artistic company of Scranton's Electric Theatre (formerly The Northeast Theatre) with a profile of actress Heather Stuart.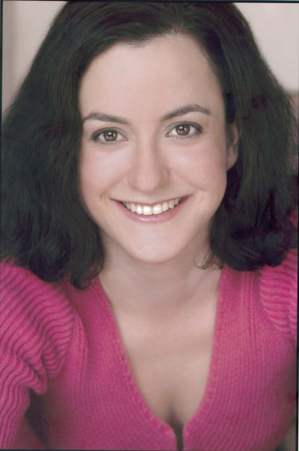 Stuart moved to Scranton last April from New York and, in her own words, "has not looked back."
As part of The Northeast Theatre, Stuart performed before Scranton-area audiences in "Legal Snarls," "Lackawanna Rails," "Silent Lives," "Waiting for the Parade," "Operation Opera," "Almost Maine," "Prohibitive Standards," "A Christmas Carol," "Doubt," "Time, Timing, Timeless," and "The Odd Couple – Female Version."
Her list of credits prior to moving to Northeastern Pennsylvania includes "Almost Maine" at The Deertrees Theatre, "The Skin of our Teeth" at Delaware Theatre Company, "Blithe Spirit" at Bristol Riverside Theatre, "All's Well that Ends Well" at Lantern Theatre in Philadelphia and "The Glass Menagerie" and "Kindertransport" at Cheltenham Center for the Arts. For five years, she performed with Comedy Sportz of Philadelphia.
Stuart is a member of Electric Theatre's Zuppa del Giorno troupe that practices commedia dell'arte, a classic, self-improvised Italian comedy tradition. She has created four original comedies with the group and is looking forward to Zuppa's rendition of "Romeo & Juliet" in February.
Stuart recently returned from Italy where she and her Zuppa cohort, Jeff Wills, performed the short clown piece "Love is Crazy but Good" at the Teatro che Camina street theatre festival.
She has been active in organizing the Scranhattan Festival going on this weekend in downtown Scranton and she's proud to become a member of the new Electric Theatre Company.
There's still time to pick up tickets for the Sparks & Feathers: A Midsummer Masquerade event celebrating the launch of the Electric Theatre. Sparks & Feathers will be held Saturday, July 19, at 326 Spruce Street, Second Floor, Downtown Scranton, beginning at 6 p.m. Tickets will be available until July 9 by calling 570-558-1515 or visiting electrictheatre.org.
This is part of a series on the members of the resident artistic company of the Electric Theatre. Previous installments include: Mary Ethel Schmidt.
Tags: Electric City, Pennsylvania, Scranton, electric theatre, heather stuart, pa
Trackbacks
Leave a Trackback