Meet the Electric Theatre's Richard Grunn
The Arts
— By
nmilner
on July 9, 2008 at 10:54 am
Our series introducing Northeastern Pennsylvania theater-goers to the new resident artistic company of Scranton's Electric Theatre (formerly The Northeast Theatre) continues today with a profile of Richard Grunn.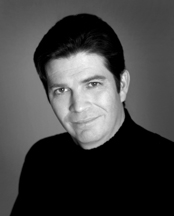 Grunn, known for writing and performing multi-character works, has performed on numerous stages in the New York Metropolitan area as an actor and artist. He organizes, develops, and teaches theatre and art programs across the country; and locally, he helped found the Northeast Theatre's commedia dell'arte group, Zuppa del Giorno.
His original one man show, "Father Joiner's Purgative Poetry Project," has toured Ireland, Scotland, and England, and appeared on PBS station WSKG-Binghamton. His show "The Key" played at the Tusten Theatre and Sullivan Community College in New York.
His play, "The O. Henry Conspiracy," toured the east coast to rave reviews. Grunn has designed puppets and masks for the Metropolitan Playhouse, New York, and SUNY- Old Westbury, N.Y. His solo work has been featured in L'Annuire Theatral (Automne 1995) and New Yorker Staats Zeitung (February 1998).
Recently he was a featured performer at the West Cork Literary Festival and the Schull Arts Festival in Ireland.
Grunn is a roster artist for the Pennsylvania Council of the Arts; and in 2003, he was awarded the prestigious Pennsylvania Council of the Arts Fellowship in Theatre.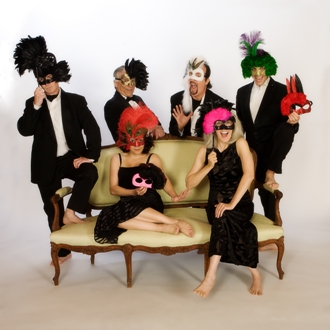 Today is the last day to pick up tickets for the Sparks & Feathers: A Midsummer Masquerade event celebrating the launch of the Electric Theatre. Sparks & Feathers will be held Saturday, July 19, at 326 Spruce Street, Second Floor, Downtown Scranton, beginning at 6 p.m. Tickets will be available until July 9 by calling 570-558-1515 or visiting electrictheatre.org.
This is part of a series on the members of the resident artistic company of the Electric Theatre. Previous installments include: Mary Ethel Schmidt and Heather Stuart.
Tags: Electric City, Pennsylvania, Scranton, electric theatre, pa, richard grunn
Trackbacks
Leave a Trackback