Celebrate the history of Rocky Glen Park
Featured
— By
nmilner
on July 30, 2008 at 10:57 am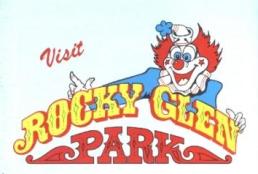 The Lackawanna Historical Society, with funding assistance from the Lackawanna Heritage Valley Authority, will host a "Day of Amusement" to mark the dedication of the Rocky Glen Pennsylvania Historical Marker on Saturday, August 9.
The Rocky Glen amusement park was conceived and built by Arthur Frothingham in 1886 in Moosic. The park was a popular recreational venue and was a favorite stop on the Lackawanna and Wyoming Valley Railroad's Laurel Line electric trolley system. Throughout its history, the park used many names including:
Rocky Glenn
Rocky Glen
Rocky Glen Park
Sterling's Rocky Glen
Sterling's
Ghost Town in the Glen
Ghost Town Amusement Park
Ghost Town Park
New Rocky Glen
New Rocky Glen Park
Some of Rocky Glen's roller coasters have included: Figure Eight, 1905-1936; Mountain Dip, opened in 1924; Jazz Railway, 1925-1927; Giant Coaster, 1920-1950; Million Dollar Coaster, 1946-1957; and Comet/Jet Star/Jet/Mighty Lightning, 1958-1987.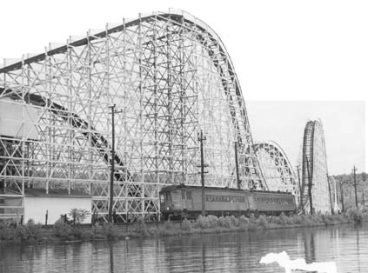 The park closed in 1987 after 101 years of operation. Only remnants remain today; the site is now part of Glenmaura National Golf Club. In March the Pennsylvania Historical and Museum Commission approved a marker recognizing Rocky Glen's significance as an important part of the region's heritage and history.
To celebrate the dedication, the Society has planned a full day of events including a morning market sale at its headquarters, the Catlin House, from 10 a.m. to 1 p.m.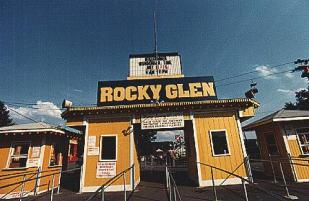 At 2 p.m., the Society will hold the official dedication ceremony at Rocky Glen including the unveiling of the marker.
The day concludes with a reception at the Electric City Trolley Museum to open a new exhibit on Rocky Glen featuring the original bronze plaque from the park's Swiss Cottage that was donated to the Society in June. The reception starts at 6:30p.m and there is a $10 fee which covers food and drinks from local restaurants including martinis named after Rocky Glen rides.
For additional information call the Lackawanna Historical Society at 344-3841.
Tags: Electric City, Pennsylvania, Scranton, lhva, pa, rocky glen
Trackbacks
Leave a Trackback