Test Pattern closing
Downtown
— By
nmilner
on July 21, 2008 at 10:38 am
The bad news is that downtown Scranton art gallery and all-ages music venue Test Pattern, 334 Adams Avenue, will be closing but the good news is they're planning a farewell show on Sunday to say goodbye to local music and art fans.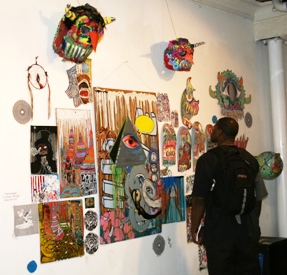 Before the farewell show, Test Pattern has two more events scheduled. On Friday, July 25, Test Pattern will host an open mic poetry reading at 8 p.m.; and on Saturday, July 26, Ends With Disaster, Apogee, and At The Terminal play starting at 8 p.m.
The farewell show begins at 2 p.m. on Sunday at Test Pattern.
Owners of the gallery say they hope to find a new location in the downtown area before the end of the year.
Tags: Art, Electric City, Pennsylvania, Scranton, pa, test pattern
Trackbacks
Leave a Trackback