Electric Theatre opens season with "Arms & the Man"
The Arts
— By
nmilner
on August 28, 2008 at 10:51 am
The Electric Theatre Company (formerly the Northeast Theatre) will soon open its 17th season with a production of George Bernard Shaw's "Arms and the Man."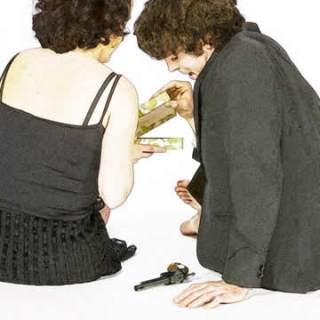 For the first play produced under its new name, the Electric Theatre Company chose this Shaw comedy that begins with a Swiss mercenary from the AustroSerbian army who finds refuge in the bedroom of a young upper class Bulgarian lady during a 10-day proxy war in 1885 between Austria and Russia. Shaw's characters explode illusions into dust and throw neat convention into a topsy-turvy mess.
"We chose 'Arms and the Man' because we love it and it fits the company beautifully," said producing artistic director, David Zarko. Coincidentally, it was the same play that launched The Northeast Theatre 17 seasons earlier. "That was just a wonderful serendipity," said Zarko, "and makes this new direction we've taken seem just right."
Previews of "Arms and the Man" begin September 17-19. Opening night is September 20 at 8 p.m.; the play then runs September 21 through October 5 – Wednesdays and Thursdays at 7 p.m., Fridays and Saturdays at 8 p.m., Sundays at 3 p.m. All performances are held at the Electric Theatre, 326 Spruce St., 2nd Floor, Downtown Scranton.
David Zarko directs, and the cast includes Resident Artistic Company members James Langan, Conor McGuigan, Mary Ethel Schmidt, and Heather Stuart, along with New York actors Tom Patterson, Jim Fitzgerald, and Maura Malloy (a Scranton native), and Griffin Conservatory graduate Pat Brogan.
For tickets and information, call 570-558-1515 or visit the new Electric Theatre website at www.electrictheatre.org.
Tags: Conor McGuigan, Electric City, Pennsylvania, Scranton, david zarko, electric theatre, heather stuart, james langan, mary ethel schmidt, pa
Trackbacks
Leave a Trackback