La Festa, Joe Biden & Dionysus: Scranton's Labor Day weekend
Downtown
— By
nmilner
on August 29, 2008 at 11:35 am
The La Festa tents are up; the weather is set to be beautiful; and the Democratic vice-presidential nominee is on his way – it's shaping up to be a great Labor Day weekend in Downtown Scranton.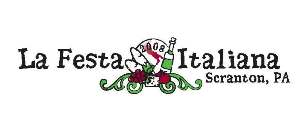 As if all of the food, music and fun involved with the three-day La Festa Italiana festival weren't enough to bring you downtown this holiday weekend, you can look forward to a visit by native son Joe Biden on Monday and the opening of Scranton's new wine bar, Dionysus Downtown, at 244 Penn Ave.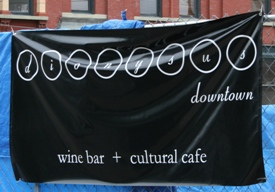 The Dionysus Downtown Grand Opening is planned for Saturday and Sunday with the spotlight, this weekend, placed on their wide selection of Italian wines. Dionysus will host live music all weekend including DJ Erin with Survibe Entertainment on Saturday at 9 p.m. and the Mark Montella Jazz Trio on Sunday from 5-8 p.m. followed by DJ Cadillac at 9 p.m. Regular hours will be Monday through Wednesday, 4 p.m. to midnight;
Thursday through Sunday, 4 p.m. to 2 a.m.
Check back here for photos from La Festa, and if you take any photos in the downtown area this weekend you'd like to see on Electric City Renaissance, send them to photos@electriccityr.com.
Tags: Dionysus Downtown, Electric City, La Festa, Pennsylvania, Scranton, joe biden, pa
Trackbacks
Leave a Trackback