Celebrate Interdependence Day in Scranton
Events
— By
nmilner
on September 3, 2008 at 8:40 am
Help kick off the sixth annual Interdependence Day celebration in Northeastern Pennsylvania with the Hexagon Project on Friday, Sept. 5, at 6 p.m. at the MAC Gallery, Diversified Information Technologies, 123 Wyoming Ave., Scranton.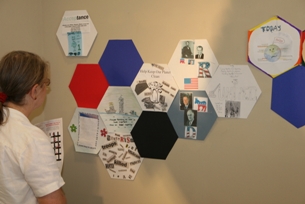 The Hexagon Project invites junior and senior high school students throughout the world to think through, and respond creatively to the themes of Global Interdependence: Diversity and Commonality, Democracy, Human and Civil Rights, Environmental Issues, Children's Rights.
Students created their responses using a hexagon-shaped template and their work will be publicly installed as an interlinking tessellation at the MAC Gallery through the month of September.
After the Hexagon Project opens Interdependence Day activities this Friday, other events will include:
September 11 – Imagining an Interdependent World: Art as a Language for Justice at Marywood University Multimedia Room at 7 p.m. The program will introduce a month-long exhibit of Peruvian and Guatemalan women's art at the Suraci Gallery, Shields Center for Visual Arts at Marywood. The evening panel will address the theme: Art as a Language for Justice.
September 12 – Working, Learning, and Living Together at Keystone College Hibbard Campus Center at 2 p.m. A variety of displays, speakers, and special events will celebrate and highlight local, national, and international interdependence. Scranton community leader Rev. Kathryn Simmons will speak at 2:15 p.m. about the importance of interdependence on a local and national level.
September 14 – Opening Reception for Letters To Sala, at the University of Scranton Weinberg Library, Heritage Room, from 1-4 p.m. Letters and memorabilia received and secretly collected and guarded by young Sala while she spent five years in seven Nazi labor camps, illustrate in microcosm the spirit of interdependence which served as a lifeline for her and her young friends.
Interdependence Day will also include a series of lectures at the Everhart Museum.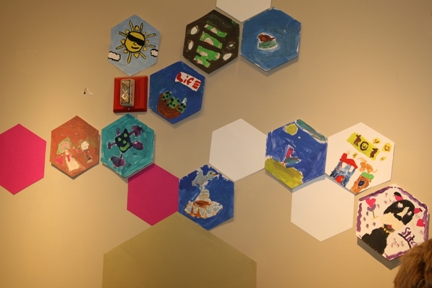 Tags: Electric City, Pennsylvania, Scranton, University of Scranton, interdependence day, keystone college, letters to sala, marywood, pa
Trackbacks
Leave a Trackback