Artist Profile: Lea Phillips
The Arts
— By
nmilner
on September 16, 2008 at 10:42 am
We introduce you to another local resident driving the revitalization of the arts and culture in Scranton today with a profile of Scranton-area designer Lea Phillips.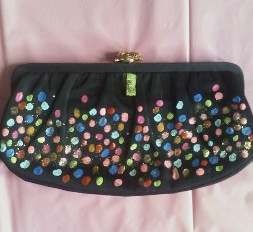 Phillips launched lealeawashere*, her line of handbags and accessories in October of 2007. She worked an office job at the time and, when presented a plain black binder by her supervisor, Phillips couldn't resist taking it home and giving it a new paint job.
Phillips created lealeawashere* by applying the same concept (and her talent for design) to purses and accessories. In her own words, she takes "vintage handbags and modern jewelry and paint(s) them interesting."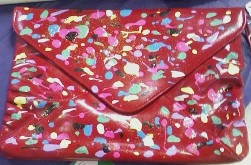 Her merchandise is on sale at shops around the Scranton area like Duffy Accessories, 218 Linden Street, Scranton; Pretty in Pink, Viewmont Mall, Dickson City; Magpie Vintage, 67 North Main Street, Carbondale; and Dress Me Up, 1355 North Main Avenue, Scranton; as well as, Oak in Boston, Massachusetts. Or shop from the lealeawashere* line on Etsy.com.
Phillips is also a regular at craft fairs and festivals around Northeastern Pennsylvania. Upcoming events where you can pick up lealeawashere* products include the YMCA Craft and Street Fair in Wilkes-Barre on September 20, 11 a.m.-4 p.m.; the October 3 First Friday art walk in downtown Scranton, 6-9 p.m. (her work will be featured at Electric City Tattoo Gallery); and the Lions Club Craft Fair in Falls on October 11 at 11 a.m.
Tags: Electric City, Pennsylvania, Scranton, lea phillips, pa
Trackbacks
Leave a Trackback