Anthology's New Website
Downtown
— By
nmilner
on October 22, 2008 at 11:11 am
Check out the new website for Anthology New & Used Books, 515 Center Street, Scranton: www.scranthology.com.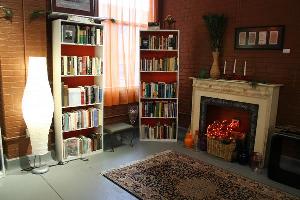 The site features news and photography regarding the local book store, as well as information on the Northeastern Pennsylvania writers and poets. The We Can Order That! section even allows you to special order books online to be picked up in the store.
And as long as we're talking Anthology, be sure to stop by the store on Friday, Oct. 24, at 7:30 p.m. for the Dead Poets Reading. Come dressed as your favorite expired poet and pay homage to them by reading some of their work, as well as your own. Co-hosted by the undead Notorious J.I.M. Warner and Miss Andrea Jade Talarico.
Tags: Andrea Talarico, Electric City, Pennsylvania, Scranton, anthology, pa
Trackbacks
Leave a Trackback