Bracken Theatre presents 'Glengarry Glen Ross'
The Arts
— By
nmilner
on October 17, 2008 at 10:57 am
Opening November 7, the Bracken Theatre Company will present David Mamet's "Glengarry Glen Ross" at the Phoenix Performing Arts Centre, 409 Main St., Duryea.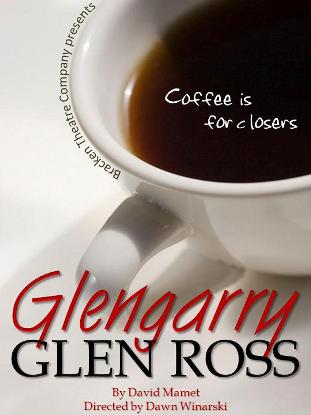 The play tells the story of real estate agents under the tremendous pressure of being top dog in 1980s Chicago. When the office is robbed and he highly prized Glengarry leads are stolen, tempers flare, suspicions are raised and a ferocious battle of wills is set in motion.
The Bracken Theatre production will be directed by veteran actress and director Dawn Winarski, and will star local actors Greg Korin as Shelly "The Machine" Levene, a well worn salesman down on his luck; Alex DeVirgilis as the slick and successful Ricky Roma; John Hornung as office manager John Williamson; Paul Winarski as the disgruntled David Moss; and WYOU's Sid Michaels as the hapless George Arranow.
"Glengarry Glen Ross" opens November 7 and runs November 8, 9,14 and 15. Friday and Saturday shows are at 8 p.m.; Sunday matinees at 2 p.m. Tickets are $12 and can be reserved at 570-457-3589. The play contains strong language and is recommended for mature audiences.
Tags: Electric City, Pennsylvania, Scranton, bracken theatre, pa
Trackbacks
Leave a Trackback