U. of Scranton student newspaper launches new site
Downtown
— By
nmilner
on November 26, 2008 at 11:01 am
The University of Scranton student newspaper, Aquinas, recently launched a new website at www.scrantonaquinas.com.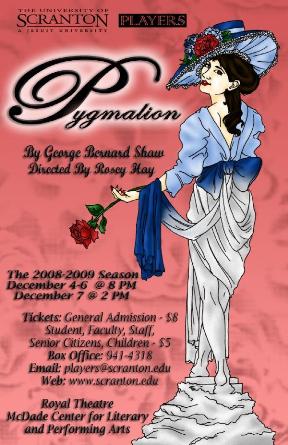 Get news on the arts, sports and events around the University of Scranton campus, along with photo and video journals and blogs.
Now you can keep up with happenings at the U wherever you are. One of the upcoming events worth noting is the University of Scranton Players' production of the George Bernard Shaw classic, Pygmalion.
Shows are scheduled for Dec. 4-6 at 8 p.m. and Dec. 7 at 2 p.m. and will be held at the Royal Theatre, McDade Center for Literary and Performing Arts.
Tags: Electric City, Pennsylvania, Scranton, University of Scranton, aquinas, pa
Trackbacks
Leave a Trackback