Scranton Jaycees Santa Parade
Downtown
— By
nmilner
on November 12, 2008 at 10:55 am
Forget Thanksgiving, the holiday season will soon be kicking off in Scranton with local tradition, the 16th Annual Scranton Jaycees Santa Parade on Nov. 22 at 9 a.m.
The parade route travels down Spruce Street from Franklin Avenue to Wyoming Avenue, then right down Wyoming to Lackawanna Avenue and follows Lackawanna to Adams Avenue. The Santa Parade will be shown live in its entirety on WNEP.
After a three-year hiatus, the Scranton Jaycees float is back. This year's Earth friendly float is themed "The 12 Ways of Green-Ness".
Immediately following the parade, you can take part in Breakfast with Santa at the Hilton Hotel & Conference Center. Cost of breakfast is $12 for adults; $6 for children 10 and under; free for children under 3. To make reservations, call 570-558-7334.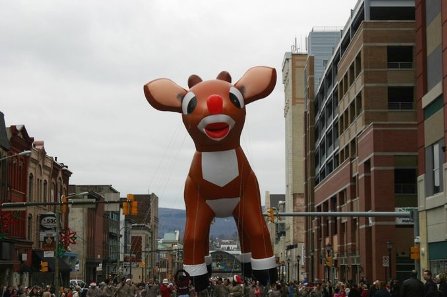 Tags: Christmas, Electric City, Pennsylvania, Scranton, pa, santa parade
Trackbacks
Leave a Trackback