Tink's reopening on Wednesday
Downtown
— By
nmilner
on November 24, 2008 at 12:02 pm
The grand opening of the Backyard Ale House isn't the only exciting recent development for the 500 block of Linden Street. On Wednesday, Tink's Entertainment Complex, 519 Linden St., Scranton, will once again open its doors after undergoing months of renovations.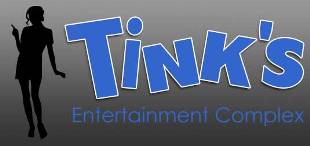 Under new ownership, Tink's will open on Thanksgiving Eve with new lighting and sound systems, an enhanced dance club, multiple new bars and a new atmosphere.
Doors open on Wednesday at 7 p.m. and Tink's will kick off the grand re-opening with live music from No Where Slow and Drop Dead Sexy; drink specials and a reduced cover before 10 p.m.; and a $500 dollar giveaway to the best dressed Sexy Santa, male or female.
Tink's has lined up a number of great shows straight through the holidays with No Where Slow returning on November 28; UUU on November 29; Aiden on November 30; Alesana, A Static Lullaby, Greeley Estates and Motionless in White on December 2; and Four Year Strong and Set Your Goals on December 26. Tickets for shows can be purchased through Ticketmaster or at the Tink's box office.
Your old favorite is new again so stop by Tink's this Wednesday night.
Tags: Electric City, Pennsylvania, Scranton, pa, tinks
Trackbacks
Leave a Trackback