Nightmare Video screening 'Sleepaway Camp'
Downtown
— By
nmilner
on December 3, 2008 at 11:37 am
This Saturday, Dec. 6, Nightmare Video at 134 Franklin Ave., Scranton, will host a screening of the 1983 horror classic, "Sleepaway Camp," completely uncut.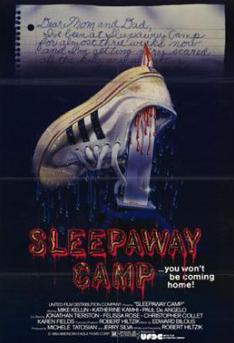 It was just recently that Nightmare Video screened "Hellraiser III." With the announcement of Endless Mountains Theatre's closing leaving the status of Mondo Movie Night in limbo, Nightmare Video looks ready to take up the reigns, giving horror fans a place to gather and watch the best scary movies.
"Sleepaway Camp," naturally enough, is about a group of young campers being killed at a summer camp and features an ending worth the price of admission ($5). The show starts at 11:59 p.m.
Tags: Electric City, Pennsylvania, Scranton, endless mountains theatre, mondo movie night, nightmare video, pa
Trackbacks
Leave a Trackback