Clarks Summit Festival of Ice
Events
— By
nmilner
on January 8, 2009 at 11:29 am
While you're cursing the ice storms that plague us this time of year, why not remember all the fun that can come from ice and prepare yourself for the Clarks Summit Festival of Ice.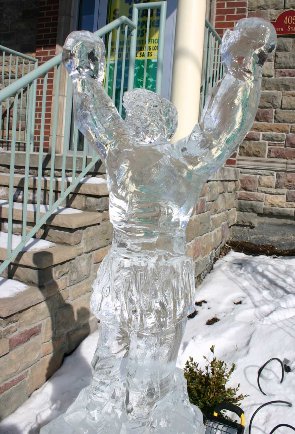 This year's festival is scheduled for February 12-16 through Clarks Summit and the Abingtons. The festival will begin on Thursday, Feb. 12, with a parade to welcome the ice to downtown Clarks Summit, beginning at 7 p.m. at Clarks Summit Elementary. After the parade, you can enjoy storytelling with Chris Archangelo, crafts, entertainment and more at the Clarks Summit Borough Building.
There will be live ice carving demonstrations on Friday, Saturday and Sunday, live music, sales at local business, and entertainment to go along with this year's festival theme, "A Frozen Renaissance Faire."
The Chinchilla Wine and Spirits Shoppe will host special ice Wine tasting events on Feb. 12 and 13 from 6-8 p.m. and Feb. 14 from 2-4 p.m.
Tags: Abingtons, Clarks Summit, Electric City, Festival of Ice, Pennsylvania, Scranton, pa
Trackbacks
Leave a Trackback