The New American Vic, Olyphant
Art
— By
nmilner
on January 20, 2009 at 11:35 am
In our continuing effort to highlight the social, economic and artistic Renaissance taking place in Northeastern Pennsylvania, today we're showcasing some upcoming events at the New American Vic, the theater at The 411 Studio, 411 Lackawanna Ave., Olyphant.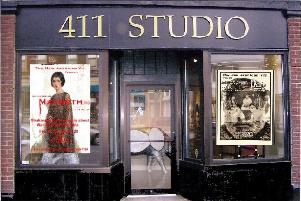 In February, the New American Vic will present "Macbeth, Inc.", an adaptation of Shakespeare by Stephen R. Pastore that relocates the play to Wall Street. Dates are Feb. 21-22 and 26-28. Other plays coming up in the spring include a double feature of "Actor" and "Tearing Me Apart" on March 26-28 and April 3-5; and "Titus Scrantonius" in May.
The New American Vic, together with The Writers Studio, Lackawanna Public Theater and 105 The River (105.9FM), is also sponsoring the first annual Stoodie Award, a playwriting competition for the best 10-minute play with a $1,000 grand prize.
The six best plays, selected by a jury from the pool of submissions, will be presented April 17-18 and 24-26 with audience members casting the final written votes. The voting totals will be tallied and the winner will be announced on 105 The River on Thursday, April 30; and presented with the Stoodie Trophy and a check for $1,000. The deadline for submissions was today but it will be interesting to see who makes the final six and who goes home with the Stoodie.
Tags: 411 studio, Electric City, Pennsylvania, Scranton, new american vic, pa
Trackbacks
Leave a Trackback