Greater Carbondale Arts Alliance meeting
Art
— By
nmilner
on February 5, 2009 at 12:26 pm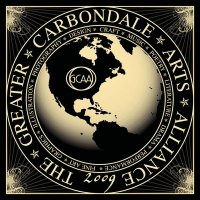 On Tuesday, February 17, at 6 p.m., there will be a meeting of the Greater Carbondale Arts Alliance at Carbondale City Hall, 1 North Main St., Carbondale.
Anyone who's interested and being a part of the GCAA and supporting the arts in the Carbondale area should attend. At this meeting, organizers will discuss officer positions, an upcoming kick off event for the group and ideas for GCAA projects.
If you're interested, contact Amanda Vonson Fernandes at 570-282-1606.
Tags: Electric City, Pennsylvania, Scranton, greater carbondale arts alliance, pa
Trackbacks
Leave a Trackback