Viva el Caribe opens tomorrow
Business
— By
nmilner
on February 6, 2009 at 11:50 am
There's a new restaurant opening in the downtown tomorrow with plenty of spice to warm up this cold February.
Viva el Caribe opens at 227 Lackawanna Ave., Scranton, offering a variety of Caribbean-inspired cuisine. Along with fresh salads and soups, Viva el Caribe features sandwiches like:
Cubano – Roast pork with ham, Swiss cheese and pickles on Cuban bread;
Elena Ruz – Turkey breaks with cream cheese and fruit preserves on a Cuban sweet roll;
Media Noche – Ham, cheese, roast pork, Swiss cheese, lettuce, tomato and pickles on a Cuban sweet roll;
Pan Con Lechon – Roast pork with onion and garlic mojo on Cuban bread;
Calle Ocho – Ham, turkey, cheese, lettuce and tomato on Cuban bread.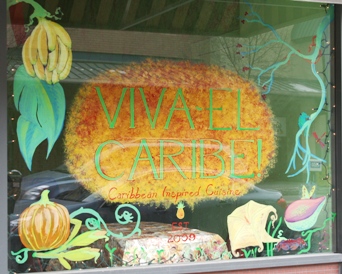 Entrees include Jamaican Jerk Chicken, Ropa Vieja (shredded beef, peppers and onions with Caribe spices) and Picadillo (ground turkey with veggies and spices).
So stop by the former Electric Mindshaft building and try a taste of the Carribean. Phone: 570-841-0419.
Tags: Electric City, Pennsylvania, Scranton, pa, viva el caribe
Trackbacks
Leave a Trackback