'Brilliant Traces' at Electric Theatre
Art
— By
nmilner
on March 27, 2009 at 9:34 am
What could be better than theater and beer? The opening night of Electric Theatre Company's latest production, "Brilliant Traces," will be followed by a craft beer tasting with refreshments provided by Giovanni's and L.T. Verrastro.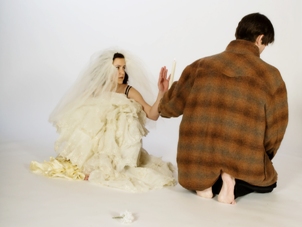 Opening night is set for Saturday, March 28. The show starts at 8 p.m. and the post-show party will begin around 10 p.m.
Featuring Scranton actress Heather Stuart and New York actor Anthony Zazella, "Brilliant Traces" tells the story of two people, imprisoned in a cabin by an Alaskan blizzard, to come to terms with past heartaches that threaten to destroy them. It is a big journey in a small cabin.
Shows are scheduled through April 11 at the Electric Theatre, 326 Spruce St., 2nd Flr, Downtown Scranton, on Wednesdays and Thursdays at 7 p.m.; , Fridays and Saturdays at 8 p.m., and Sundays at 3 p.m. On April 1 and 8, the theatre will offer Cheap-As-A-Movie Wednesday performances during which all tickets are just $7.
For tickets or more information, call 570-558-1515 or visit www.electrictheatre.org.
Tags: Electric City, Electric City Renaissance, Pennsylvania, Scranton, brilliant traces, electric theatre, pa
Trackbacks
Leave a Trackback