'In Concert' Ballet coming to Scranton Cultural Center
Art
— By
nmilner
on March 19, 2009 at 8:03 am
The Scranton Civic Ballet Company's spring ballet production, " In Concert," will be held on Sunday, April 5, at 2pm at the Scranton Cultural Center Weinberger Theater.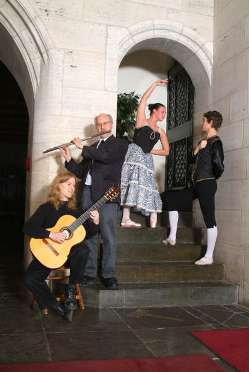 Under the artistic direction of Miss Helen Gaus, the Civic Ballet Company will interpret the images of art from AFA Gallery artists, and dance to the live music of Doug Smith Dixieland All-Star Band and Ed Wardo-Jay Steveskey Flute and Classical Guitar Duo.
"Tribute to Eartha Kitt" will feature senior dancers performing to live Cabaret-style music from Doug Smith's Band. "Appalachian Journey" will take you through the mountains and music of the Appalachia people.  The "Selfish Giant" fairytale will be told by the younger members of the Civic Ballet Company, featuring Karl Barbee as the Giant. The senior dancers perform "Spanish Danses" to the classical sounds of the Wardo-Steveskey Duo.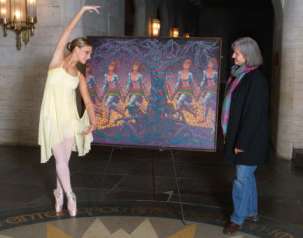 Three works of art from the AFA Gallery artists will be interpreted by company dancers "Paintings at an Exhibition" and the Cultural Center's lobby and ballroom will be filled with AFA Gallery's works including watercolor, oils, acrylic, sculpture and photography for the April 5 performance. Light refreshments will be available.
Tickets for "In Concert" are now available from the Scranton Cultural Center, 344-1111, and are $14. For more information, please contact the Civic Ballet Company at 343-0115.
Tags: Electric City, Pennsylvania, Scranton, Scranton Cultural Center, afa gallery, pa, scranton civic ballet
Trackbacks
Leave a Trackback