Kildare's Opens Scranton Location
Downtown
— By
nmilner
on March 13, 2009 at 10:50 am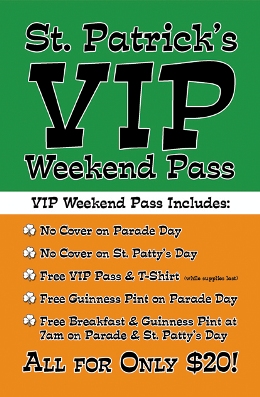 Just in time for St. Patrick's Day in Scranton, Kildare's Pub opened its Scranton location at 119 Jefferson Avenue last night.
Kildare's will be offering a special VIP Pass for St. Patrick's Day weekend.
For anyone planning to check out Kildare's, the parade and everything else going on around the Electric City this weekend, you can post your Parade Day pictures directly the Electric City Renaissance FlickR Photostream by sending them from your phone or computer to photos@electriccityr.com.
And keep your eye on this space for a Twitter stream of all that going on in the downtown this weekend (#scranton).
[cetsEmbedRSS id='http://search.twitter.com/search.atom?q=%23scranton' itemcount='6′ itemauthor='1′]
Tags: Electric City, Pennsylvania, Scranton, kildares, pa, st patricks day, st pats, st pats parade
Trackbacks
Leave a Trackback