'Opening the Doors of Possibility' in Carbondale
Featured
— By
nmilner
on March 25, 2009 at 11:02 am
The newly formed Greater Carbondale Arts Alliance has already organized an unique arts initiative in the called "Opening the Doors of Possibility."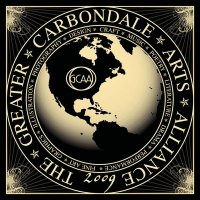 Carbondale-area businesses are being invited to offer their doors as a canvas for local artists as part of the Carbondale's Main Street Experience: Opening the Doors of Possibility initiative organized by the Greater Carbondale Arts Alliance along with the Greater Carbondale Chamber of Commerce and the City of Carbondale.
Artists will use a door as their canvas to create beautiful works of art that will be displayed in Carbondale's Main Street Corridor. A formal opening will take place on June 20, during Carbondale's Summer Celebration, a wine and music festival.
Participants of all ages are encouraged to apply. The application deadline is April 15. For more information, download the project application in PDF form and submit it to The Greater Carbondale Arts Alliance, Attn: Amanda Vonson Fernandes, 67 North Main Street, Carbondale PA 18407.
Tags: Electric City, Electric City Renaissance, Pennsylvania, Scranton, carbondale, greater carbondale arts alliance, opening the doors of possibility, pa
Trackbacks
Leave a Trackback