String concert to benefit Electric Theatre Co.
Art
— By
nmilner
on May 22, 2009 at 11:00 am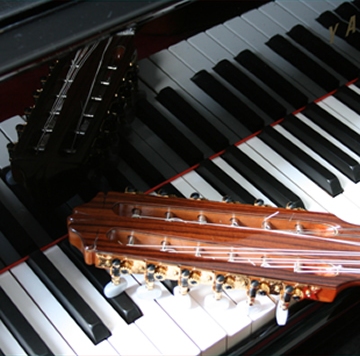 Support Scranton's own professional theater company tomorrow with a piano, lute and harp concert to benefit the Electric Theater Company.
"Piano & Lute (and Harp): A celebration of strings, struck and plucked" will feature Patricia E. Dunleavy on piano and Giselle Pedraza on lute and harp performing contemporary music from Cuba, Russia, and the United States. It's the final benefit performance of the season for the Electric Theatre Company.
The performance begins at 8 p.m. and a party with the musicians follows the concert.
For more information or to purchase a ticket, visit the Electric Theatre site.
Tags: Electric City, Pennsylvania, Scranton, downtown scranton, electric theatre, pa, upstate pa
Trackbacks
Leave a Trackback