Honesdale hosts Roots & Rhythm Festival
Art
— By
nmilner
on June 18, 2009 at 10:57 am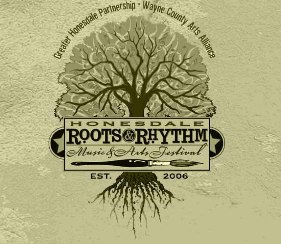 This weekend, Honesdale will host one of the area's best music festivals with the Honesdale Roots & Rhythm Music & Arts Festival on Saturday.
The festival is free and will feature Main Street performances Saturday morning leading up to the main event in Central Park at 1:30 p.m. This year's headliner is Junior Brown, a legendary Texas bluesman well versed in county, rock and bluegrass. Also performing on the festival's main stage will be Michelle Willson & The "Evil Gal" Festival Orchestra, Heybale and The Murder Ballads.
Bands performing downtown, Main Street & 9th Street Stage, from 10:30am-1:30pm will be Scott Philipp and the StoneBaby Band, Gypsy Jazz Quintet and The Jack Grace Band.
Any local music fan will want to make a trip to Honesdale this Saturday.
Tags: Electric City, Pennsylvania, Scranton, honesdale, honesdale music festival, honesdale roots festival, pa, roots rhythm festival
Trackbacks
Leave a Trackback